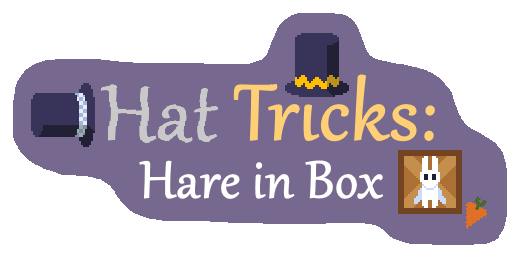 Hat Tricks: Hare in Box
Put magic hats atop objects to change their behaviors, and get the rabbits to the carrots!

Made by Patrick Traynor and Steven Miller, for Thinky Puzzle Jam 2, with the theme "Magician's Hat".
Inspirations: Promesst, An Elephant Can Wear Many Hats.

Comments
Log in with itch.io to leave a comment.
I like the fact that the player sprite is made with PuzzleScript.
this title is great 10/10